Area Measurement Tool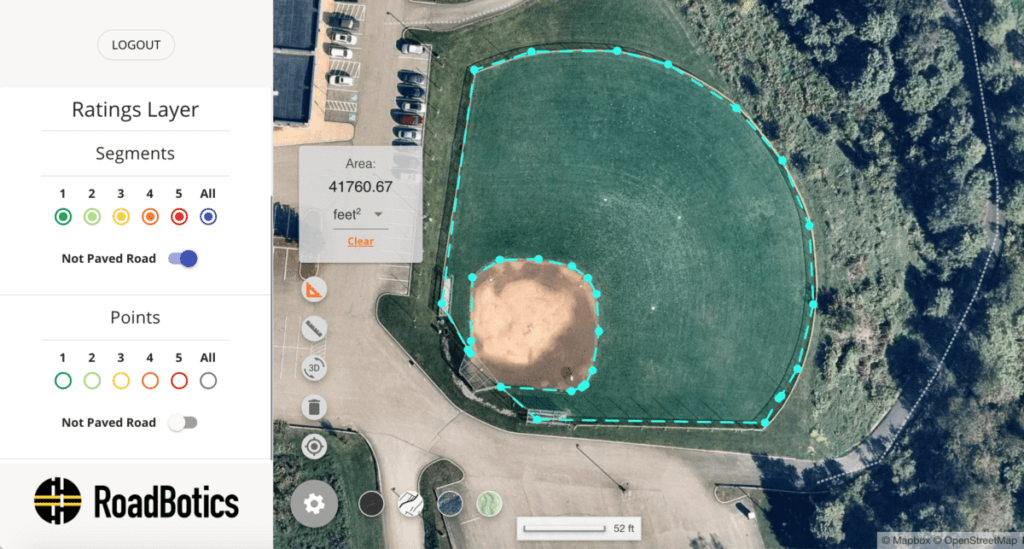 When using the area/polygon tool in RoadWay, you can measure the square footage, square yardage, square mileage, and even the acreage of a given area.
This tool is particularly useful for measuring the area of intersection aprons, cul-de-sacs, or plots of land.
Whether the project is big or small, you can do more work while spending less time in the field.
For more extensive road repairs, you can measure the area of all roads slated for restoration and use the measurements to calculate approximate costs associated with your pavement plan.
This will empower you to make informed decisions on how to best allocate road maintenance funds.
We know that public works departments often have projects off the road as well. In these instances, you could measure the area of a playground that needs to be re-mulched, a baseball field that needs to be re-sodded, or a tennis court that needs resurfacing.
--------------------
As of 04/20/2020