The user is in the driver's seat of a virtual tour through their road network.
As the virtual driver, the user can tap the arrow keys or click the "next" or "previous" buttons to seamlessly move through their image library.
With the inclusion of a play button, the user can quickly evaluate the condition of any stretch of road with one simple click.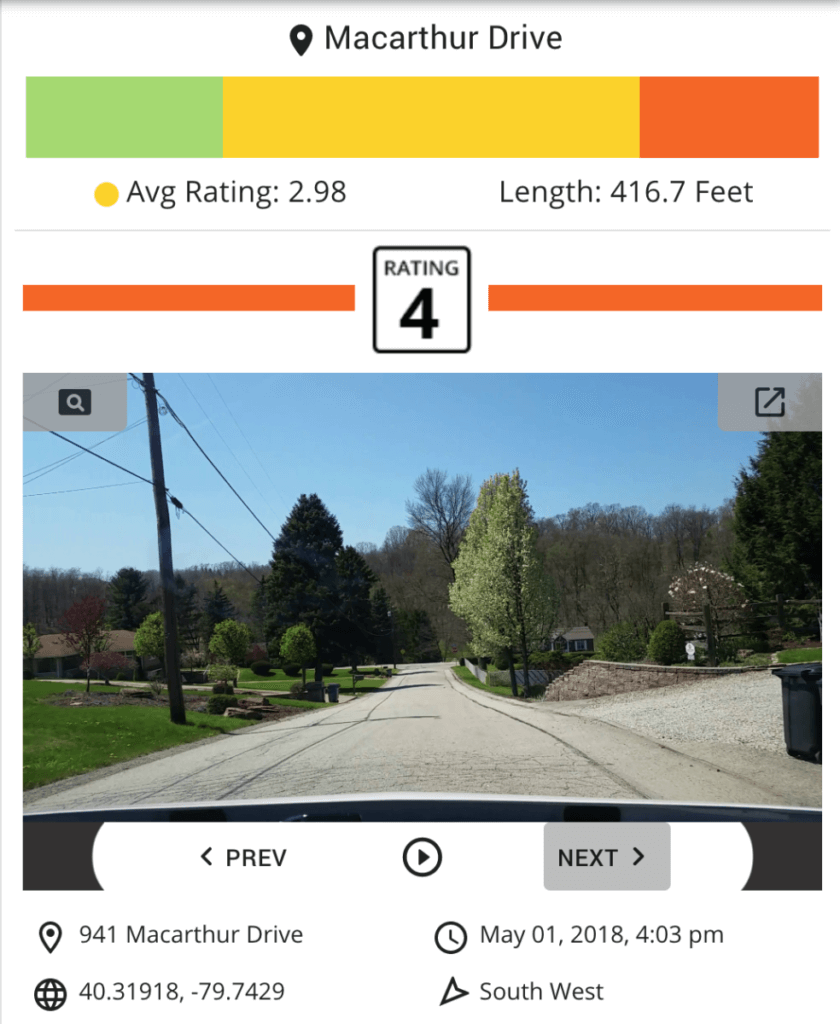 Want to show off all the paving work from last summer? Good idea!
Toggle on the green roads and take your council on a grand tour.
Only want to browse the orange and red images? No problem.
Toggle on the worst rated roads and just click through the trouble spots of a road segment.
--------------------
As of 04/20/2020