Whether you want to capture your entire road network or zoom in close to capture a small area of the map, the screenshot tool allows you to easily print or download your pictures.
After making a measurement of an intersection, you can capture the aerial view, point level imagery, and square yardage all in one image.
By attaching such an image to a work order, your crews have more information while working in the field.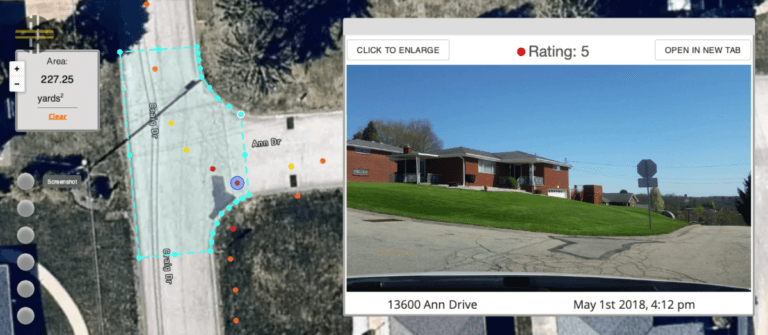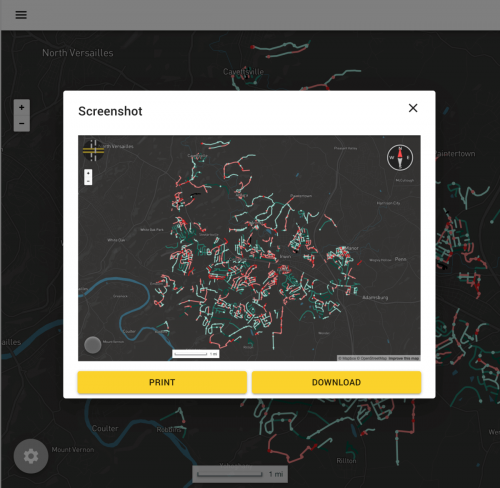 Save it to your computer or print it out for field related use.
--------------------
As of 04/20/2020